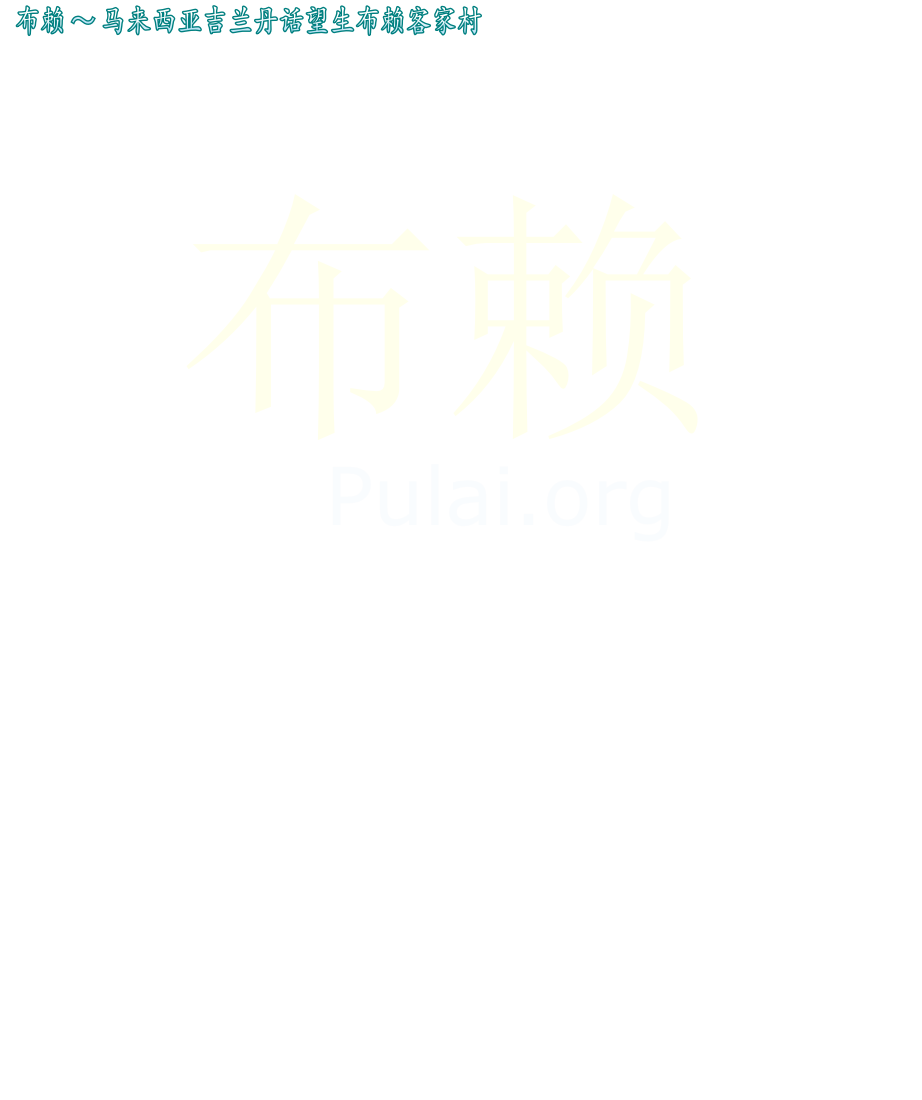 Pulai.org
Kampung Pulai is a traditional Hakka village located some 8KM from Gua Musang. The Hakka Chinese came to settle in this village more than 600 years ago. The early Hakka settlers went there for gold.The villagers still maintain a very traditional Hakka culture.The village was almost cut off from the outside world as the first tarred road that leads from Gua Musang to this undeveloped town was only built in 1988.
The Guanyin temple is know widely as the Water and Moon Temple (its Chinese name) or phonetically as Shuiyuegong Temple. All activities in the village center around the temple which is the oldest temple in the country. While the Chinese Hakka has settled in the village for at least 600 years, the temple itself is said to be more than 400 years old.
The temple have a large court yard where religious activities are held. There are also steps that go down to the Galas River in front of the temple. According to the temple caretaker, the Galas River used to be a fast flowing river but now it is more like collection of small pools with no flowing water.
The temple celebrates the Guanyin birthday on the 19th day of the 2nd month of the Lunar month where the village is crowded with devotees and worshippers from all over Malaysia, Singapore and Thailand.Some come from as far as Indonesia, Hongkong, Taiwan and China. Vegetarian food were served during this period.
Read more >>>Thesis: The Spiritual World of a Hakka Village - Sharon A. Carstens
The Spiritual World of a Hakka Village - Pulai